ONLINE SUNDAY MORNING PRAYER SERVICE
You will be able to participate in Morning Prayer Service via any of these online resources:
–    Sunday Worship 

Email
The Sunday Worship
email
will be sent out early Sunday morning & you can watch the recorded service anytime – If you want to receive the link send us your email to 
office@stjohnsnohomish.org
–    St. John's Facebook page
—
The service will begin streaming at 11:00 a.m. on Sunday
–    St. John's YouTube page —
The service will be available Sunday morning & thereafter
 St. John's Online Zoom Gatherings During the Week
(video/phone communication)
Contact us for the Zoom Meeting Login information.
Online Coffee Hour, Sundays 10:15 AM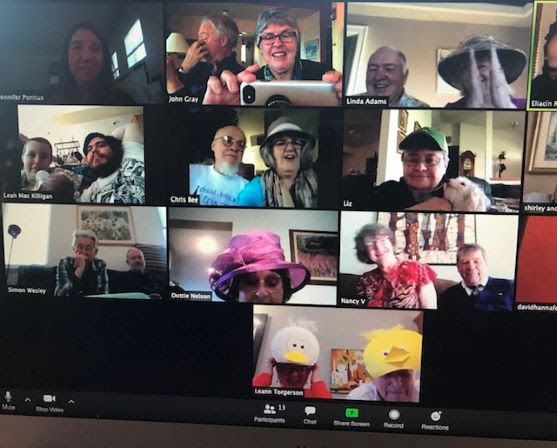 Grab your coffee and a muffin and join others via Zoom for a time converation, check-in and to be together before the live-streaming service starts on Facebook.
---
Compline Prayers, Wednesdays at 8:00 PM.
Come and join others in prayer. For Compline, download the Compline Booklet
---
Thursday Bible Conversation, at 10:00 AM.
Join others in having a casual conversation about the Gospel text for the upcoming Sunday. To find out which reading we will talk about, go to The Episcopal Church Lectionary page, find the date for the next Sunday, click on the link for that day, there you will find the Gospel reading.
https://episcopalchurch.org/lectionary-calendar